Category :
Writing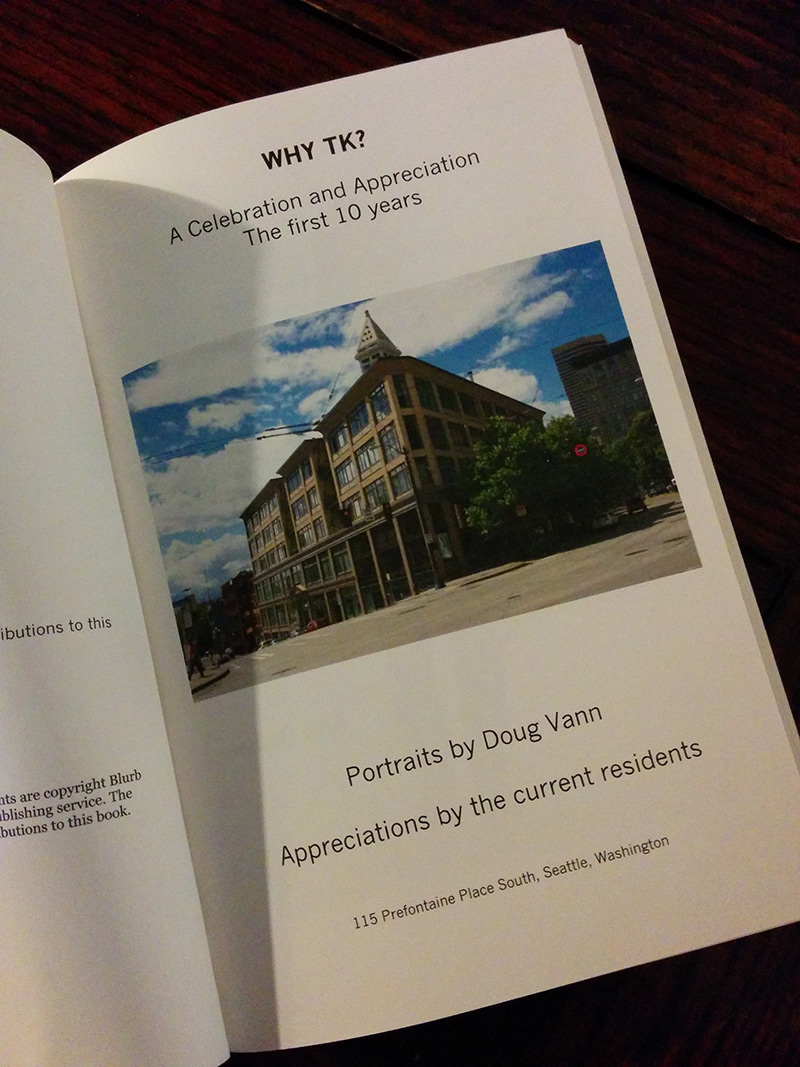 Long time TK resident and current residential manager Doug Vann took portrait photos of current TK residents and asked them to share briefly on how living in the building impacts their lives.
His photo series was exhibited at last year's TK Art of the City. The project is documented in a commemorative book, Why TK? A Celebration and Appreciation of the First 10 Years. Order your copy here.
Come one, come all to the TK Annual Open House, this being our 6th edition!
See visual art, performances, dance & music, enjoy food, drink & atmosphere and explore the recesses of your favorite TK resident artists' living spaces!
Performances in the Vandenbrink Community room will commence as follows:
6:00 David Guibault- acoustic heart-felt songs of truth
7:00 Amontaine
7:30 Hells Bellows- accordion quartet
8:00 Jenny Ku- burlesque
9:00 Get out of the Car Band- guitar rock band
10:00 The "Mash Up" with Soleil, Janu and resident artist- Impromptu music, art and dance