Category :
Performance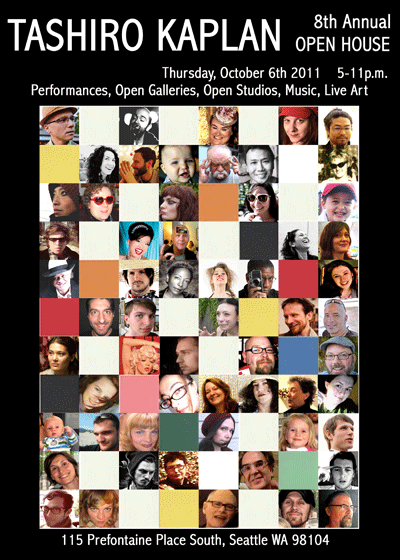 Come to the Tashiro Kapalan
Annual Open House
First Thursday, October 6, 5-11pm
Visual and live performing arts.
Performances begin in the VRC (community room) at 8:30pm. (more…)
Come one, come all to the TK Annual Open House, this being our 6th edition!
See visual art, performances, dance & music, enjoy food, drink & atmosphere and explore the recesses of your favorite TK resident artists' living spaces!
Performances in the Vandenbrink Community room will commence as follows:
6:00 David Guibault- acoustic heart-felt songs of truth
7:00 Amontaine
7:30 Hells Bellows- accordion quartet
8:00 Jenny Ku- burlesque
9:00 Get out of the Car Band- guitar rock band
10:00 The "Mash Up" with Soleil, Janu and resident artist- Impromptu music, art and dance