Category :
Community Room Events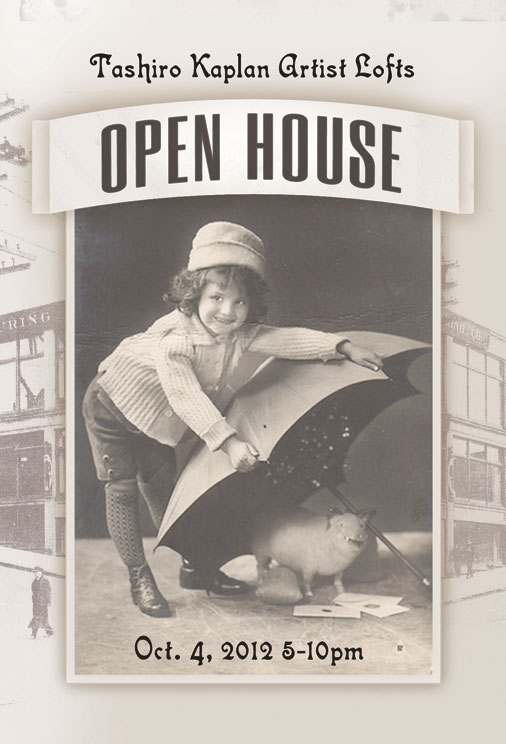 Tashiro Kaplan Artist Lofts Open House
First Thursday, October 4, 2012, 5 – 10 PM
Performances begin at 8 PM
Want a glimpse inside an artist colony? Tour 4 floors of live-work artist loft spaces at the TK building during our annual Open House event.  
Common areas and individual units will be filled with visual arts exhibits featuring work by dozens of resident artists and invited guests, including Deanne Belinoff, Celeste Cooning, Crystal Fosnaugh and Dame Builder, Lynn Schirmer, and more.
Resident performing artists, including The David Guilbault Band, Queen Shmooquan, The Shanghai Pearl, and others, will present music, comedy, burlesque, and impromptu happenings in our community room, and throughout the building. Doors open at 5PM, performances start at 8PM.