Monthly Archives:
November 2015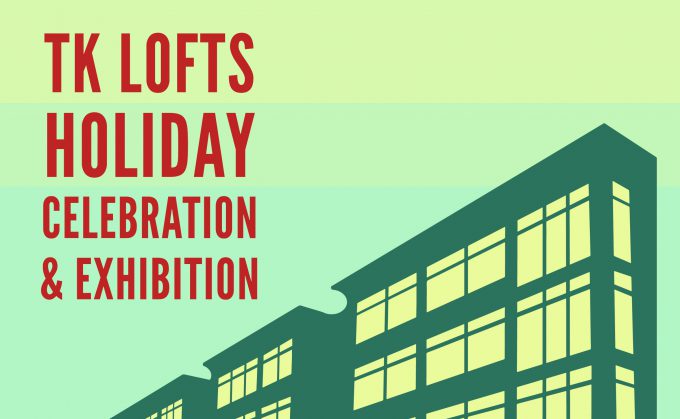 First Thursday, December 3, 5-9pm
Vandenbrink Community Room & Residential Lobby
Join us in for a lively party to kick off the holiday season! Enjoy food, drink, live music, and an exhibition of artworks in a variety of styles and media.
Support local artists this season by giving the gift of original art. Loft residents are offering a number of pieces under $100. We also will be welcoming donations to the TKTA, which produces the annual Art of the City Street Fest. Credit cards accepted.
This event is free and open to the public.
Participating artists:
James Arnold
Deanne Belinoff
Barry Connolly
Antony De Gennaro
Keely Dolan
Keven Furyia
Jay Mason
Sydney Pertl
Carol Pettersen
Noa Piper
Anjl Rodee
Lynn Schirmer
More reasons to visit the TK on Dec. 3:
The UpBeat Salon
Loft #510, 4-7 pm
"The Winter Travelers" ~ A Butoh Performance
Loft #510, 7:30pm
Share this event on Facebook