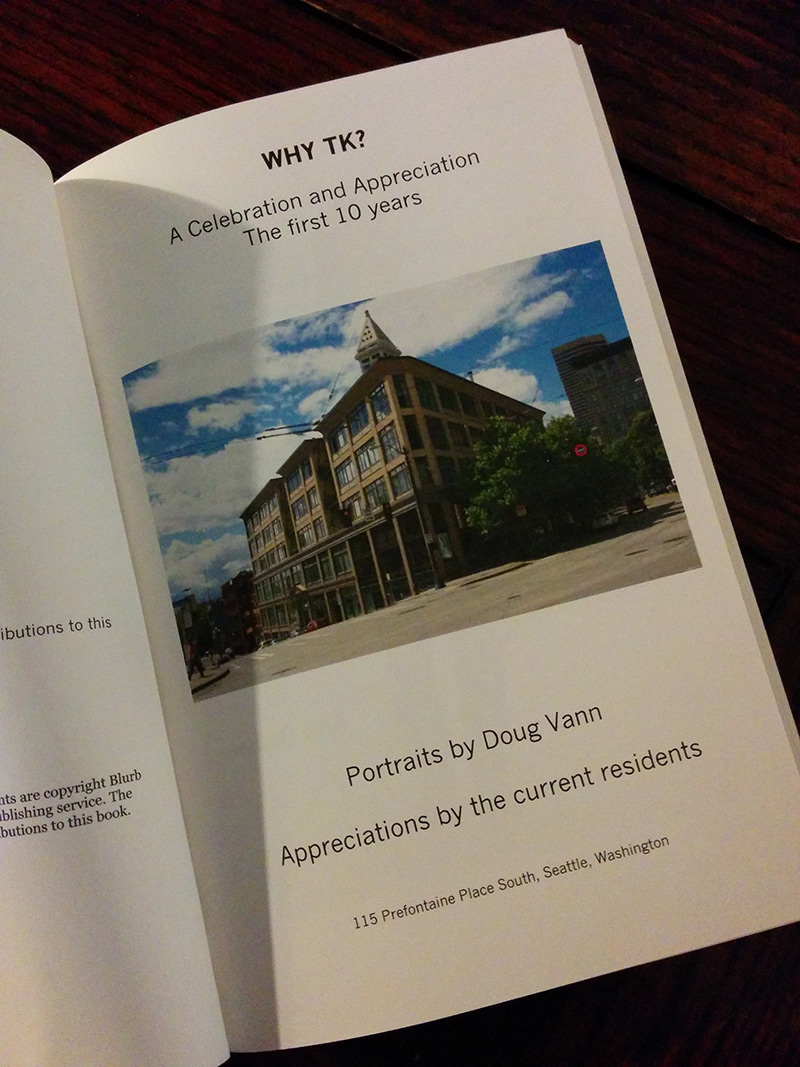 Long time TK resident and current residential manager Doug Vann took portrait photos of current TK residents and asked them to share briefly on how living in the building impacts their lives.
His photo series was exhibited at last year's TK Art of the City. The project is documented in a commemorative book, Why TK? A Celebration and Appreciation of the First 10 Years. Order your copy here.
This entry was posted on Monday, April 6th, 2015 at 9:19 pm
You can follow any responses to this entry through the RSS 2.0 feed.
Posted in: Open House, Visual Art, Writing